Mice problems are difficult to control and are among the most common problems Canberra and Queanbeyan's home and business owners face. Success in mice control comes from understanding what causes the problem. If you do not keep mice out, these could destroy property and damage your health. It is essential to find the solution to this predicament.
Here at City Pest Control Services, we will show you the significance of mice control and its costs. To give you an idea, the price for mice control Canberra and Queanbeyan starts from $220.00. Further on this page, we will discuss the factors that affect the cost of mice control services.
Mice belong to the family Muridae. These rodents differ from rats because of their smaller size. Deer mice and pocket mice are species in other rodent families that are incorrectly called mice. Mice eat grass, grains, fruit, roots, and insects. These pests are harmful to humans as feces accumulation from mice can contaminate food sources, spread bacteria, and trigger allergic reactions in humans. Humans are in danger when they breathe dry fecal matter.
How do you know you have mice infestation?
If you can locate mouse droppings, strong smells, scratching noises, runways and tracks, mouse damage, and nests, then you most likely have a mouse infestation. This requires a solution that involves more than the use of mouse traps. This involves hiring a professional mice control Canberra and Queanbeyan provider such as City Pest Control Services.
How much does it cost for mice control?
The cost for mice control Canberra and Queanbeyan starts from $200 to $350. The average cost for a mouse extermination service that includes assessment, traps, sealant, and follow-up is approximately $250 to $500. You need to ensure that necessary steps are taken so that mice cannot return and that their nests have been eliminated. The degree of infestation will mostly affect the cost of mice control. The minimum cost is $250 for a free assessment, traps, and sealant, and the maximum cost is $600 for inspection, traps, repairs, follow-ups. You also have to ensure that your house is clean before doing the treatment. If you do not want to clean the house yourself, you can hire a cleaning service that costs $30 to $50 per hour.
Here at City Pest Control Services, the price for mice control is the same as rodents which start from $220.00. What determines our price for most of our services is buying proven products that get the job done effectively and fast. We don't buy cheap products to maximise our profits. We purchase the best and ensure our customers benefit from still maintaining competitive prices and knowing that what they receive is the best there is.
See Our Residential Pricing Table Below
| | |
| --- | --- |
| Service | Price ($) |
| Standard Service | $220.00 inc (Baiting to the roof with fast acting poisons) |
| All-in Services | $265.00 inc (Baiting the roof void , supply lockable bait boxes to garages and home (fridge/laundry) |
Other requirements including commercial services – feel free to request for a quotation by calling us on
0407 909 118
.
What factors affect the cost of mice control?
Here are the factors that affect the cost for mice control Canberra and Queanbeyan:
#1. Size of the property. The larger the area, the longer it takes to treat mice.
#2. Characteristics of the building. The kind of building influences the cost for mice control. An office building will cost more than a two-bedroom house. There is a higher cost for older homes as these properties have different kinds of materials.
#3. Kind of treatment. It is cheaper to use chemical treatments than natural treatments. Natural treatments are much more applicable to households with children and pets. However, there is less application needed and treatments last longer with the use of chemicals.
#4. Degree of mice infestation. If you have left your property untreated for mice control, you have a greater probability of having a big problem. If there is already a mice infestation, then it will take a longer time to remove them.
#5. Frequency of treatments. The frequency of treatments will depend on the kind of pest that your property has. If you do not hire mice control professionals to remove them regularly, then there will be an infestation of mice. Thus, there will be more treatments needed to remove mice.
What is the cost for mice control per method?
Here is the table that shows the price for each method. This only serves as a guide. Depending on the company you deal with, here in City Pest Control, we are very transparent; we use high- quality and environmentally friendly products to keep your family safe while we treat pests on your premises. If the product is not good enough to be used for our property, we will not use it to yours – simple.
Is there a season for mice?
Mouse season varies every year as this depends on the weather conditions. Mice can be seen during the fall and winter months. This means that mouse season is about half the year.
How do you get rid of mice from your residential or commercial property?
In addition to hiring a professional mice control service provider, you can get rid of mice from your property by doing the following steps:
#1. Clean up. Mice gravitate towards leftover food. It would help if you reminded your family members or office staff to practice CLAYGO (clean as you go) after eating.
#2. Keep the garbage covered. You should always keep the garbage can covered to avoid mice going digging through recently disposed of items. You should take out trash as well.
#3. Use plastic containers. Plastic containers instead of cardboard boxes should be used to store leftover food. It is possible that mice can chew through the container. However, they will not be attracted to it if they cannot smell food.
#4. Seal holes. Check your property for holes near pipes of other gaps and fill with steel wool as mice cannot chew this material. Seal small holes in your foundation or walls.
Why do you need to hire a professional mice control service provider?
Mice control companies such as
City Pest Control Services
are not only pros at eliminating mice; they can do this without harming you and your family with toxic chemicals. You can do some home remedies when it comes to removing these pests; however, you can only gain peace of mind if you hire professional mice control companies. Here are the reasons why you need to hire one.
#1. Their employees are professionally trained. You might think that you are capable of exterminating pests. However, mice control workers are trained professionals. They are equipped with the knowledge on how to eradicate mice without harming you or your home. It is better to hire a professional pest control company than to fight against the infestation yourself.
#2. The cost of hiring a professional mice control provider is cheaper in the long run. It is possible that hiring the services of a professional mice control provider may cost hundreds of dollars annually. However, the cost of allowing mice to infest your home or commercial property may cost you thousands of dollars if left untreated. Mice control professionals are trained on how to check for the signs of an infestation.
#3. They use eco-friendly chemicals. Mice control professionals know how to use chemicals safely.They know which areas need to have the chemicals sprayed. They only use eco-friendly chemicals.
#4. They can identify the kind of pest. You may not know the exact species of mice that infest your home. They can identify the pest and can use the proper method to remove the mice from your home.
#5. You can save time and energy. You often juggle time for your career and time for your family members. You can save your time and energy for other more important things than to exterminate mice from your house.
What is the process of removing mice?
#1. Pre-assessment. We at City Pest Control Services will conduct a pre-assessment when you book over the phone. These include kind of premises, specific requirements, instructions, and risk information.
#2. On-site assessment. Our trained technicians will conduct a thorough inspection and risk assessment on site. We will identify the species, extent of infestation, and include the risks as well.
#3. Strategic bait placement. Two to three dozen baits will be placed strategically in sub-floor areas and roof gaps. Lockable rat or mouse boxes will be installed if there are children or pets who can gain access in the infested areas.
What do exterminators use for mice?
Exterminators use rodenticides to remove mice. Mousetraps are adequate solutions to getting rid of mice, but the proper use of rodenticides is the best solution for complete extermination.
How much is the cost for using rodenticides?
Rodenticides are pesticides specific for killing rodents, including mice and rats. It costs around $750 to $1,000 for the use of rodenticide for mouse extermination. Special care should be provided if used in a barn setting since horses find rodenticides tasty as these are made from wheat.
How do I find the best mice control providers in Canberra and Queanbeyan?
When scouting for the best mice control providers, you should find one that has compliant, tailored plans, has cost-effective solutions, has state-certified technicians, has guaranteed results, and has proactive customer care.
Do I need to leave my house if my home is being treated?
Modern mice control companies have stopped the use of harmful chemicals and shifted towards natural and safe solutions. You do not need to leave your house for mice control.
Is City Pest Control Services accredited?
City Pest Control Services are certified and accredited. We assure our clients of the commitment to provide high-quality, safe, and cost-effective mice control treatment to residential and commercial businesses in Canberra and Queanbeyan. We are accredited by the
Australian Environmental Pest Managers Association
,
Fipforce
,
Termidor
, to name some.
What areas do you cover?
We cover Canberra, Queanbeyan, and other neighbouring areas.
What other services do you offer?
City Pest Control Services also offer pest control treatment of other kinds of pests such as
cockroaches
,
spiders
,
ants
,
wasps and bees
,
bed bugs
,
fleas
,
rats
,
silverfish
,
termites
,
ear-wigs
, and
flying insects
.
Why should I choose City Pest Control Services for mice control?
We at City Pest Control Services are a dedicated team with 15 years of experience. We have fully trained and equipped personnel for Mice Control
Canberra
and
Queanbeyan
. We offer quality service to all new and old clients. Our clients include food outlets, big hotel chains, and residential owners.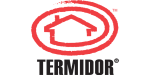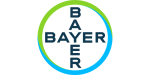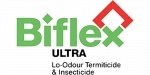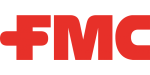 City Pest Control Services continue to operate under strict guidelines and audits for the work we do – this is to ensure we meet all Australian Standards. We are proud to be registered members of AEPMA and to be a PestCert Accredited Business – which means that we undertake all work to the required level of excellence.
We are a dedicated team that has had many different life experiences in business. We are proud to be a local company in Canberra and Queanbeyan. We are fully trained and equipped for most, if not all, pest control issues. We are working with big hotel chains, food outlets, and for Jane our old lady down the street. We offer our services to ALL our valued new and old clients. Our work comes with a WARRANTY.
Our Company Accreditations​
We're certified and accredited by the most trusted names in the industry, which means you can rest assured that you're dealing with a reputable team. And because we are committed to providing high-quality, safe and cost-effective pest treatment to Canberra & Queanbeyan's homes and businesses – we guarantee you 100% customer satisfaction every single time!