Bed Bug Specialists in Canberra
Canberra's Leading Bed Bug Experts
At City Pest Control, we combine the latest technology with decades of expertise to bring you the best pest control and extermination services you can find. Our family-owned company has been in business for decades, and our licensed, insured professionals have paved the way to professional pest control against all 85 pest species present in Canberra and Queanbeyan.
Why Do I Need Bed Bug Control?
The biggest problem is that bed bugs pose a serious health risk for you and your loved ones. From the genus Cimex, bed bugs are a species of pest that feed on human blood, usually at night. Their bites can result in a number of health impacts, including:
These can worsen over time and lead to major discomfort. That's where we come in.
How Will I Know If I Have Bed Bugs?
Bed bug bites may also lead to skin changes ranging from invisible to small areas of redness to prominent blisters. Symptoms may take between minutes to days to appear and itchiness is generally present. Some individuals may feel tired or have a fever. Typically, uncovered areas of the body are affected and often three bites occur in a row. Bed bugs bites are not known to transmit any infectious disease. Complications may rarely include areas of dead skin or vasculitis.
What are the symptoms of a Bed Bug infestation?
When a bed bug bites, they release both an anticoagulant and a form of anesthetic so the person does not know they have been bitten. You won't know until a red mark appears on your arm 1 – 7 days later. You may also notice an odour in your bed or red spots on your mattress from their fecal material.
How Do You Get Rid of Bed Bugs?
The best way to treat bed bugs is with a typical insecticide. These bugs are not as serious as
termites
or
rodents
, as they cannot collapse a building and they don't transmit diseases. That said, bed bugs can really disrupt sleep and trigger an allergic reaction in some people. They are also dirty and unhygienic.
We provide a complete insecticide treatment for all of the relevant areas so your home is free from this particular pest.
How Much Do Bed Bug Treatments Cost In Canberra?
Bed bug treatments typically cost anywhere between $300- $600 dollars, though the exact cost will depend on the severity of the infestation and the number of sessions it wil take to completely exterminate the bugs. You can request a
fast free quote here
.
How Long Does Bed Bug Treatment Take?
Bed bug treatment is fairly quick, taking about 30 minutes to 2 hours per room, depending on the size and condition of the space. What's more, one treatment will get rid of these pests for good, so you won't need a long-term plan for your space.
How does City Pest Control deal with Bed Bugs?
​We start by having a detailed look around the area of the bed bugs. Bed bugs go everywhere and an expert needs to find them. After our Expert technicians have observed and made their decision a chemical will be applied to the area of contamination. The chemicals we place will be safe and ensure best contact for eradication. Unfortunately, it can take a couple of visits to ensure all bugs are removed. This can be expensive, but most clients are satisfied with the end result and it's cheaper than buying a new mattress.
What Warranties Do You Offer?
At City Termite and Pest Control Services, we guarantee our services and offer a 12 month warranty to guarantee customer satisfaction.
FREQUENTLY ASKED QUESTIONS ABOUT BED BUGS IN CANBERRA
If you're looking for effective bed bug control near you, give us a call at 0407 909 118 or email us with your enquiry by filling in the form here and we will get back to you as soon as possible.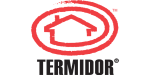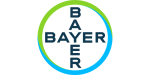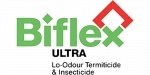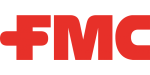 City Pest Control Services continue to operate under strict guidelines and audits for the work we do – this is to ensure we meet all Australian Standards. We are proud to be registered members of AEPMA and to be a PestCert Accredited Business – which means that we undertake all work to the required level of excellence.
We are a dedicated team that has had many different life experiences in business. We are proud to be a local company in Canberra and Queanbeyan. We are fully trained and equipped for most, if not all, pest control issues. We are working with big hotel chains, food outlets, and for Jane our old lady down the street. We offer our services to ALL our valued new and old clients. Our work comes with a WARRANTY.
Our Company Accreditations​
We're certified and accredited by the most trusted names in the industry, which means you can rest assured that you're dealing with a reputable team. And because we are committed to providing high-quality, safe and cost-effective pest treatment to Canberra & Queanbeyan's homes and businesses – we guarantee you 100% customer satisfaction every single time!