Fly Pest Control Canberra
Fly Pest Control Canberra & Queanbeyan
Flies have a mobile head, with a pair of large compound eyes, and mouthparts designed for piercing and sucking (mosquitoes, black flies, and robber flies), or for lapping and sucking in the other groups. Their wing arrangement gives them great maneuverability in flight, and claws and pads on their feet enable them to cling to smooth surfaces. Flies undergo complete metamorphosis; the eggs are laid on the larval food-source and the larvae, which lack true limbs, develop in a protected environment, often inside their food source. The pupa is a tough capsule from which the adult emerges when ready to do so; flies mostly have short lives as adults.
What is our process for fly pest control in Canberra & Queanbeyan?
There are a few options with flies and probably some of them would be good for residential premises and not so good for commercial and visa-versa. We have our well designed fluorescent fly catchers with glue boards or our Fly bait pastes/spray used to kill and move on those annoying pests. There are many options to long to list so give us a call and lets us discuss your best options.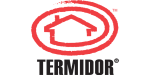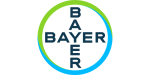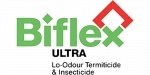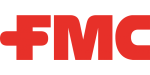 City Pest Control Services continue to operate under strict guidelines and audits for the work we do – this is to ensure we meet all Australian Standards. We are proud to be registered members of AEPMA and to be a PestCert Accredited Business – which means that we undertake all work to the required level of excellence.
We are a dedicated team that has had many different life experiences in business. We are proud to be a local company in Canberra and Queanbeyan. We are fully trained and equipped for most, if not all, pest control issues. We are working with big hotel chains, food outlets, and for Jane our old lady down the street. We offer our services to ALL our valued new and old clients. Our work comes with a WARRANTY.
Our Company Accreditations​
We're certified and accredited by the most trusted names in the industry, which means you can rest assured that you're dealing with a reputable team. And because we are committed to providing high-quality, safe and cost-effective pest treatment to Canberra & Queanbeyan's homes and businesses – we guarantee you 100% customer satisfaction every single time!